This Home Practice Bundle includes -

5 Mythic Yoga Flows inspired by my love of Hindu mythology
Siva & Sakti Flow
Invoking Krishna
Embodying Hanuman
Meeting Visvamitra
Embodying Ganesha
3 Ayurvedic yoga flows to support you in creating balance
Vata reducing flow for grounded ease
Pitta reducing flow for clarity and calm
Kapha reducing flow to raise your vital energy
3 Creative Vinyasa flows
Slower is Stronger, a slow and strong vinyasa sequence to challenge you
Moving Into Stillness, a practice to support meditation
No Chaturanga Vinyasa, a dynamic practice with less weight bearing vinyasa sequences
Your Instructor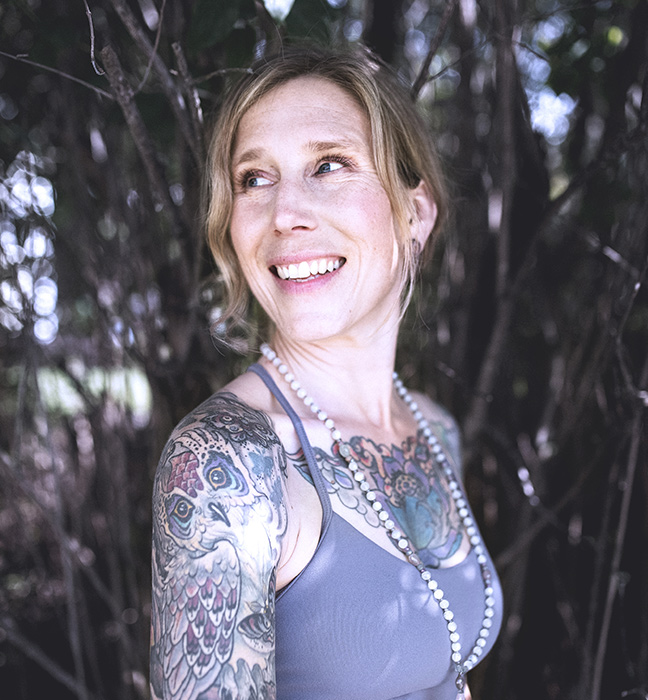 I identify as woman, mother, storyteller, wisdom seeker, yogin, and kitchen witch. I am passionate about learning and have devoted my life to the study of yoga, meditation, traditional wisdom teachings, and earth centred medicine. I believe in the power of personal practice as a means of reclaiming our inherent wisdom and love nothing more than to support and witness others as they walk their own path of remembrance.
Frequently Asked Questions
How long do I have access to these classes?
How does lifetime access sound? After enrolling, you have unlimited access to these classes for as long as you like - across any and all devices you own.
What level of practice are these videos suitable for?
These classes are taught in a vinyasa style which means they are fairly vigorous and dynamic in nature. They are taught at an Intermediate level and so are most suitable for those with prior experience with the practice of yoga, however the practices can be modified for individual needs and I offer suggestions for modification throughout.
In this Home Practice Bundle I have put together 11 vinyasa yoga flows that I recorded a few years back with Yogo.TV. Though that service is no longer available I was given access to the videos to share with my community and so here they are. I have put them together like this so that you can practice at home during this challenging time of social distancing and potential isolation.
Online classes will never be a substitute for the studio experience in its entirety, but they can offer the support you might need in getting onto your mat.
I hope that they may be helpful for you.