Please come home. Please come home.
Find the place where your feet know to walk
And follow your own trail home.

Jane Hooper
What does it mean to come home to ourselves? This is a question I ask myself regularly and one that I love to contemplate with others. Late summer and early autumn have always felt like a season of homecoming and so I will be exploring this topic for five weeks starting on Sept 11th 2022.
Resilience is defined as the ability to recover quickly from challenges or to spring back into shape. To be resilient does not mean we will be unaffected by difficulty or immune to stress, it simply means we have tools that we can draw on that help us to move through life's challenges in a healthy way. In this five-week program, we will explore a number of tools that can support us in coming back home to ourselves and fostering true inner resilience.
Some of the tools we will be working with in this program are -
mindfulness & self-compassion practices
polyvagal theory & nervous system regulation practices

yoga & somatic movement practices

conscious breathwork
You do not need to be interested in all of these practices to take part in this program, nor do you need to have prior experience with any of these modalities. I have chosen to share the practices that I myself have been using in my own life for the last two decades but I will offer them to you to explore in your own way. If you have questions or concerns about whether or not this program will be suitable for you please reach out to me directly so we can chat.
How will this program be delivered?

This online program will run for five weeks and will be delivered through a mix of pre-recorded and live online classes. Pre-recorded classes will be published on Sundays, providing the theory and experiential practice for the week. Our live class will be held on Weds mornings and will focus on experiential practice & group discussion. All live classes will be recorded for later viewing and housed on Teachable for later viewing.
Live Class Dates (on Zoom):
Sunday Sept 11th 5-7 pm PST
Wednesdays Sept 14- Oct 12th 10-11am PST
On top of the live sessions, you will also get access to -
guided meditation audio recordings
supportive handouts
recipes for seasonal self-care
resources for further learning
COURSE CURRICULUM
This is just a short outline of the topics we will explore each week. Classes will be trauma-informed and each session will include an educational component along with experiential practice.
Week 1 Coming Home to Ourselves: introduction to polyvagal theory and the concept of nervous system regulation, establishing somatic awareness, coming home to the body, and the practice of embodied presence
Week 2 Nurturing Safety & Ease: introduction to the concepts of triggers and glimmers, identifying our routes to inner safety, creating our inner sanctuary & developing our inner tracking skills
Week 3 Tend & Befriend: building awareness, turning towards our inner experience, coming to know our parts, & moving from states of protection to states of connection
Week 4 The Compassionate Heart: introduction to the science of self-compassion & compassion-based practices
Week 5 The Medicine of Connection: developing practices of co-regulation & connection, strengthening our relational skills

Bonus classes:

Hearthtending Rhythms: defining self-care and personal practice (sadhana), exploring the value of daily, monthly or seasonal rituals of personal care.
Deep Nourishment: working with food and plant medicines for resilience, seasonal wisdom for autumn wellness, ancestral nourishment, and connection to place.
Who is this Program for?

Anyone who has an interest in cultivating personalized practices of self-care that support resiliency.
WHAT IS THE PRIMARY FOCUS OF THIS Program?

In this program, I will be working with the theme of homecoming as a primary metaphor for looking at our practices of personal ritual and self-care as various ways in which we can come back home to ourselves. This is a metaphor that I have been working with for many years and I think it can be an especially valuable one to work with during this time of global uncertainty. I will share practices and teachings that I have found to be helpful and supportive in my own life and I will support you in making these practices your own. I want this program to feel like a conversation that you can engage with, taking whatever feels valuable as inspiration and leaving behind anything that does not resonate in your own life at this moment.
What will you learn?

I am going to share several different practices and teachings with you, what you take away from them will be unique to you. I hope that you will learn how you can nourish your own sense of inner resiliency & wellness, specific to your life situation at this time.
WHAT if you have questions or need support?

This program includes one live class on Zoom each week where you can ask questions and receive support. If you cannot make a session live or have a question you prefer to ask anonymously you will also be given my email so that you can send your questions to me directly. If I feel there is a need I will also schedule an Office Hours session for the group, which would be a live Zoom session where we can focus on Q&A.
WHAT TIME ARE THE LIVE CLASSES AT AND ARE THEY RECORDED?

All live classes will be held on Zoom and recorded for later viewing. The live classes for the 2022 program will be held on -
Sunday Sept 11th 5-7 pm PST
Wednesdays Sept 14- Oct 12th 10-11am PST
Pricing options

PRICING OPTIONS: $169-$296 sliding scale
There are two pricing options available for this program. The full price is $296 CAD, a price that reflects the true value of the course and also includes a $20 donation to the scholarship fund, which supports those in need gaining access to these teachings. For those who are facing financial hardship, there are a limited amount of sliding scale spots at $169 CAD.
*Please note that if you can afford the full price but choose a sliding scale price point you are potentially taking a spot away from someone else. I ask that you consider this when making your choice.
Scholarships are available for single parents, BIPOC or transgender folks who are facing financial hardship. To apply for one of these spots please email me directly at [email protected]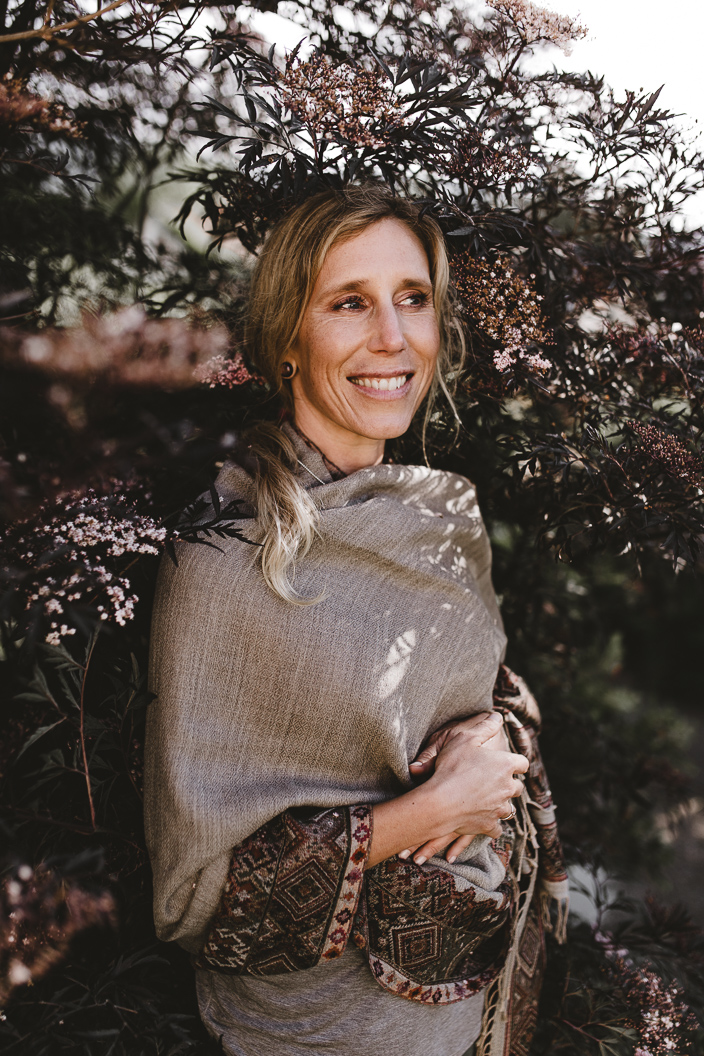 MY NAME IS NATALIE, AND I WEAR MANY HATS.
I identify as a woman, mother, student, storyteller, seeker, earth lover, and kitchen witch. I value conversation, community and curiosity. I am passionate about learning and have devoted my life to the study of yoga, meditation, traditional wellness practices and earth-centred medicine. I believe in the power of personal practice as a means of reclaiming our inherent wisdom and love nothing more than to support and witness others as they walk their own path of rememberance.
Frequently Asked Questions:
---
When does the course start and finish?

This program begins on Sept 11th and runs through until Oct 12th 2022
How long do I have access to the course?
After the course is finished you will have continued access to the material.
I've never done an online course before. What do I need?

You will need a computer or tablet device and an internet connection so that you can log into Teachable, where this course is housed, and access the video /audio files there.
What type of yoga /movement will you be teaching?

As a yoga teacher I tend towards a mindful vinyasa approach, which means that the movement practices will often be fluid in nature - but not fast. Keeping in mind that this is an online program and participants will be coming to practice with varying needs and abilities I will endeavour to make the movement practices as accessible as possible. I am interested in somatic movement practices as an exploration of embodiment rather than the performance of specific shapes or forms and will do my best to support you in this exploration using the tools at my disposal. This means that the movement practices will include enough guided instruction to help you feel supported along with the invitation to modify, adjust or express each movement in your own unique way.
Scholarships
---
Scholarships are available for single parents, BIPOC and transgender folks who are facing financial hardship. To apply for one of these spots please email me directly at [email protected]

---
Course Begins
September 11, 2022
---
I hope that you will join me for this special offering, and I look forward to the conversations we will have together as we trace our way back home to ourselves.