What is a Season of Self Care?
A free seasonal mini course that I created as a gift for all of you who give so much every day and often put your own needs at the bottom of the list.


I Believe Self Care Is A Practice
Remembering the value of taking even just a few minutes out of each busy day to care for myself in some simple way is an ongoing practice and one that I continue to work on as I know it is important for not only my own health and wellbeing but the health of my family as well.
Knowing that self-care is important, and yet understanding how easy it is to prioritize everything and everyone else, I wanted to gift you with this very short online offering as an encouragement to practice loving care for yourself through the holiday season, a time when many of us overextend or find ourselves emotionally triggered.

How Does This Work?
I want this to be easy for you, pleasurable even, and so I have made the practices short and sweet. I don't want to add more to your to-do list or clog up your inbox, so I will send a new email every few days, rather than every day. Nobody needs daily emails.


What Does It Include?
6 short lessons that include a brief audio recording from me on a topic related to self-care along with a practice you can explore.
Practices
5 minute meditations
breath work or pranayama
loving kindness practices
kitchen medicine recipes
short yoga sequences
herbal body care recipes
simple ritual suggestions
journal work or inquiry questions
You will also be invited to join a private Facebook group where you can connect with others in conversation and ask me direct questions. I will host 1-2 live video Q&A sessions here as well which you can join or watch later.

When Does It Start?
We will begin on Dec 20th 2018 and the course will continue until Jan 6th 2019. All material can be downloaded for you to keep if you desire.

Your Instructor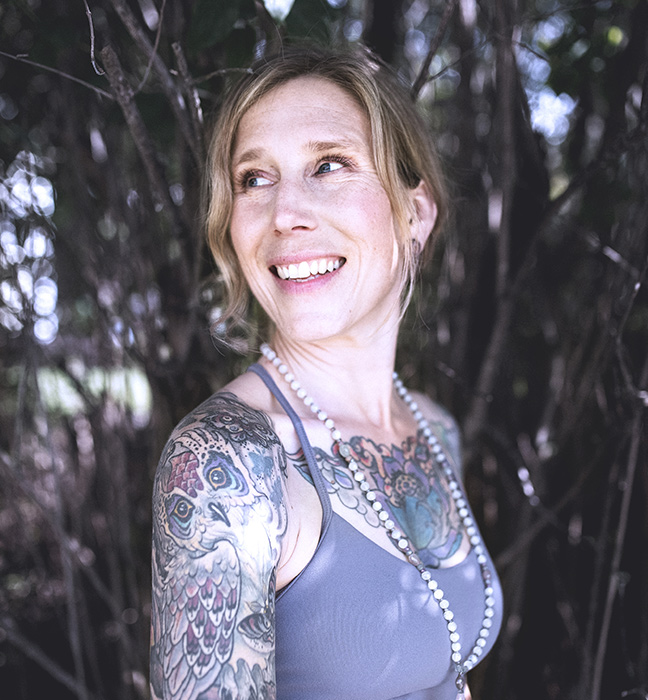 I identify as woman, mother, storyteller, wisdom seeker, yogin, and kitchen witch. I am passionate about learning and have devoted my life to the study of yoga, meditation, traditional wisdom teachings, and earth centred medicine. I believe in the power of personal practice as a means of reclaiming our inherent wisdom and love nothing more than to support and witness others as they walk their own path of remembrance.