A year long journey for women who want to deepen their connection to lunar and seasonal wisdom
NEXT PROGRAM BEGINS MARCH 21 2020

The 13 Moons circle was created as a way to bring together a community of women who are interested in the conversation around personal ritual, seasonal & lunar wisdom practices, and kitchen medicine.
This program is open to any and all women/womxn/womyn who want to deepen their connection to the natural world through a variety of practices within a supportive virtual community of like-minded folks who are doing the same.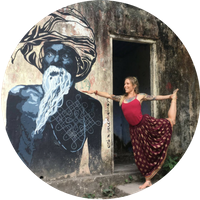 My name is Natalie and I wear many hats.
I identify as woman, mother, student, storyteller, yogini, earth lover and kitchen witch. I value conversation, community, curiosity, freedom of choice, and personal integrity. I am passionate about learning and have devoted my life to the study of yoga, meditation, traditional wellness practices and earth centred medicine. I believe in the power of personal practice as a means of reclaiming our inherent wisdom and love nothing more than to support and witness others as they walk their own path of remembrance.
The 13 Moons program is my most intimate and heartfelt offering. This is my inner circle and the space I have created in order to inspire deeper conversations about the wonder and the mystery of this human life.
How Does This Course Work?
We begin our journey through the year on the vernal equinox, when the sun enters the sign of Aries, and we will continue all the way through to March 2021. Each month you will receive a new lesson based around the astrological, lunar & solar wisdom of that moment in time. These lessons will include a written and recorded essay on the energetic themes for the month, an introduction to a herbal plant ally, a selection of kitchen witching recipes, a tarot spread to explore, personal practice & ritual suggestions, and a monthly book recommendation.
In addition to this, you will get a new mini-lesson with each new and full moon. These will include an introduction to the potential themes of that lunation along with a simple ritual or practice to explore.
By the end of the year, you will have a booklet full of resources and teachings that will take you on this journey through the year over and over again as you desire.
Course Details

one-time purchase for a full year of learning in the 13 Moons circle
this is an online course that you can access at any time and you can download everything to keep forever
there are no assignments that need to be done at a specific time nor live calls that you have to be at
this program is meant to inspire your connection to the natural world and support you in crafting meaningful personal rituals
Bonus Resources
In addition to the monthly lessons, you will also get access to a resource library from the last two years of this program. This library includes -
kitchen witching videos & resources for making homemade herbal remedies and simple medicines
moon magic video lesson and printouts
seasonal wisdom video lessons and handouts
access to the 13 Moons "podcast", over twenty guest speaker interviews recorded over the past two years
an extensive reading list for those who want to learn more
invitation to a private forum (Facebook) where we hold monthly Q&A sessions and enjoy lively conversations
Next Program begins March 21 2020

Who Is This Program For?
I created the 13 Moons circle for women who are interested in deepening their connection to natural rhythms by moving through a full year of ritual practice and teachings inspired by solar and lunar wisdom. Though I use the term "woman" to describe who the course is for please know this program is open to anyone who identifies as woman/womxn/womyn as well as all non-binary folk. This program is ideal for -
women who want to deepen their connection to earth magic and herbal wisdom
yoga teachers/students who want ideas for connecting their home practices to lunar/solar rhythms
women who are seeking inspiration in regards to personal ritual and everyday magic
folks who relish deep conversation and have a desire to explore the full spectrum of life experience
Frequently Asked Questions
When does the course start and finish?
The 13 Moons Circle begins on March 21 2020 and runs through to March 20 2021
I live in the Southern Hemisphere, will this program work for me?
I live and teach in the Northern Hemisphere and so the lessons will be rooted in the teachings that reflect the natural environment I live in. They will not reflect the seasonal teachings for the Southern Hemisphere. Sorry.
What if I am unhappy with the course?
If you do not enjoy the course after you have received the first lesson you can have a full refund. In other words, refunds are available for the first 30 days or up until April 19th 2019.
How much time will the course take each month?
Each month you will get a new lesson full of goodies that you can choose to enjoy in your own time. There is absolutely no pressure to do any kind of course work or keep up to anyone else's rhythm. The invitation with this material is to use each lesson to inspire your own home practice and personal rituals each month. That is all.
What if I have questions? How can I access support?
We have a thriving private Facebook group for this course where you can access myself and the others in the group at any time. This is a great place to ask questions, share resources and connect to others. You can also email me at any time during the year and I will get back to you.
What Women are saying about Thirteen Moons
"Natalie's expansive knowledge of yoga, mythology and botanical healing rituals have made for such a rich year of reflection, growth and deeper connection not only to my own body and inner wisdom but to how I connect with the world around me. Each moon cycle has been a beautiful offering providing clearer awareness of the potential in each new day or season without a pressure to do more, be more, or rush through any of it. It's been a year of steady inspiration and nourishment that I wish every woman could experience."
~ Jane Gadsby
"This course was invaluable – it helped me connect to myself, the cycles of nature and energy around me, and the rhythms of the moon. Would recommend to anyone looking to deepen their connection to spirit and the earth, those seeking balance in their life, or those on the road a lot – this grounding course is just what I needed! "
~ Melissa Tierney
"Thirteen Moons takes you on a journey through the cycles of the lunar calendar, inviting you to find beauty and magic in the world through each changing season. Learning through story, ritual, plant magic, yoga practice and connection with other women I found myself living in a world with new eyes. I recognize now the cycles of nature that live inside my being, I notice the subtleties of the seasons in my body – I know when to rest and recognize the call of creativity & movement. As life ebbs and , lows there were months of the year where I had time to engage fully with the practices, and others where I hardly had time to listen to a story. Even when I felt I had fallen off the wagon, I would eventually find myself with an evening to myself and would light candles, do the suggested tarot reading and use the inquiry questions as prompts for journaling. These evenings are some of my most sacred memories of the past year. Though many of the practices I learned in this course I could now do on my own, the community of women that shared their journey was so special and I want to keep that connection going. If this course is offered again I will sign up in a heartbeat."
~ Jacky Challenger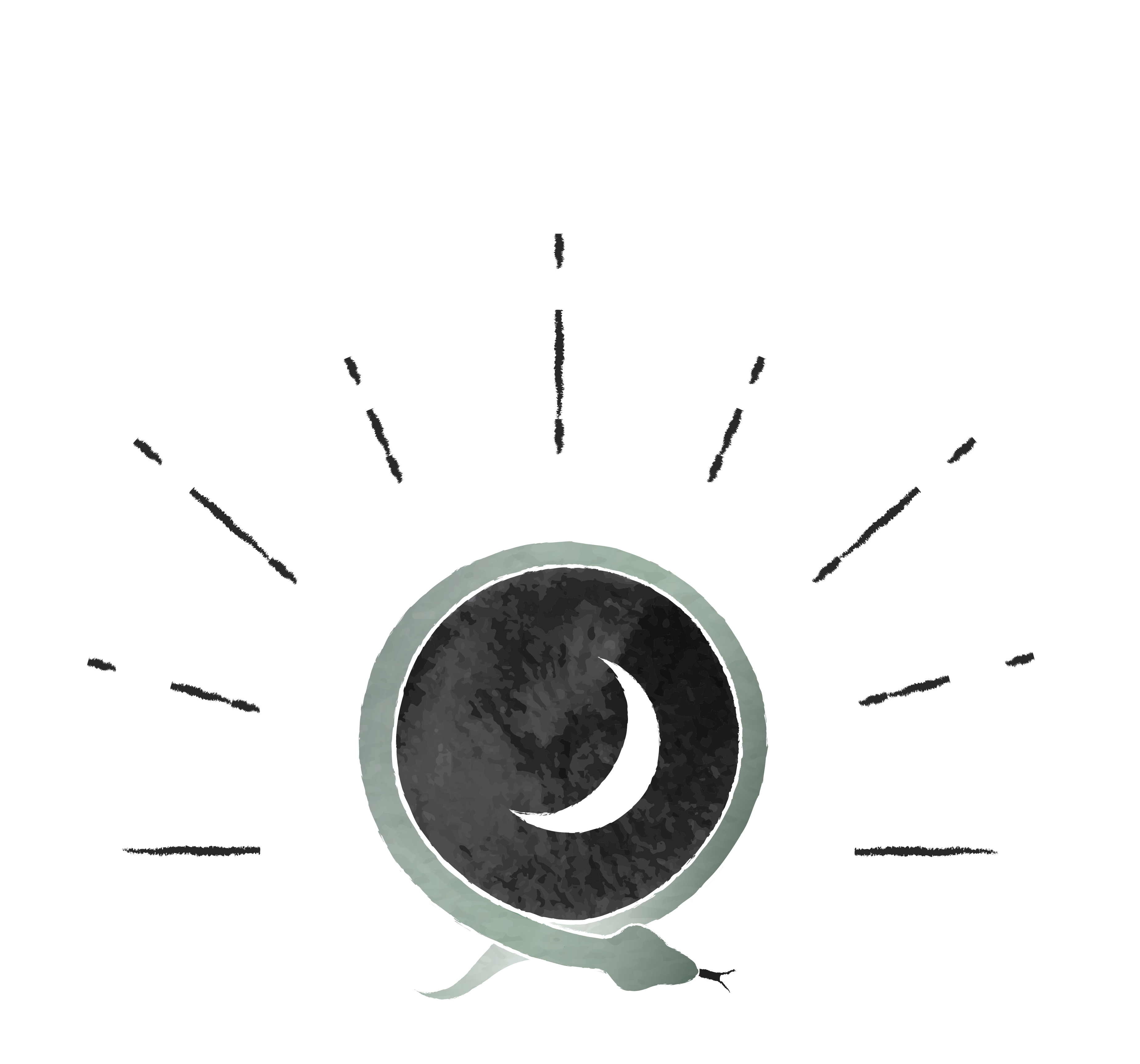 Next Program Begins March 21st 2020

My life has been powerfully enriched by all the moments I have spent in sacred circles with other women, and while I wish we could all gather together in physical space each month I also know how hard that can be with the busy lives that most of us lead.
So this is my offering, a way of creating a greater connection to ourselves, to each other, to the pulse of the seasons, and to the rhythm of the moon. An offering designed to bring more magic to your everyday life.
Join myself and other like minded women as we explore nature's rhythms throughout an entire year and deepen our connection to the world around us.

See you inside,