The 13 Moons Circle was created as a way to bring together a community of people who are interested in the conversation around personal ritual, seasonal wisdom practices, earth magic, tarot & home herbalism. This program is open to anyone who wants to deepen their connection to themselves and the rhythms of the natural world within a supportive virtual community of like-minded folks who are doing the same.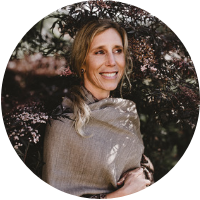 My name is Natalie and I wear many hats.
I identify as woman, mother, student, storyteller, yogini, earth lover and kitchen witch. I value conversation, community, curiosity and freedom of choice. I am passionate about learning and have devoted my life to the study of yoga, meditation, traditional wellness practices and earth centred medicine. I believe in the power of personal practice as a means of reclaiming our inherent wisdom and love nothing more than to support and witness others as they walk their own path of remembrance.
How Does This Course Work?
The Thirteen Moons Circle is an online course that I designed to take you on an experiential journey around the wheel of the astrological year. Each year's circle begins at the time of the vernal equinox when the Sun enters Aries and this year I am offering two levels of participation so that you can choose which level will support you best.
More information will be published here in the first week of March when enrolment opens up for the 2021-2022 program.
If you would like to get notice when this course opens up and gain access to a short series of mini-lessons from me please add your name to the advance notification list here on this page.
Who Is This Program For?
I created the 13 Moons circle for people who are interested in deepening their connection to natural rhythms by moving through a full year of ritual practice and teachings inspired by the wisdom of seasonal astrology, tarot & plant medicine. This program is ideal for -
anyone who wants to learn more about seasonal wisdom inspired by the cycle of the astrological year
people who want to deepen their connection to plant medicine through kitchen medicine practices
those who are seeking inspiration in regards to personal ritual and everyday magic
folks who relish deep conversation and have a desire to explore the full spectrum of life experience
Frequently Asked Questions
When does the course start and finish?
The wheel of the astrological year begins anew at the vernal equinox when the Sun enters Aries on March 21st 2021 and so that is when this course opens up, however you will have lifetime access to the program material.
I live in the Southern Hemisphere, will this program work for me?
I live and teach in the Northern Hemisphere and so the lessons will be rooted in the teachings that reflect the natural environment I live in. They will not reflect the seasonal teachings for the Southern Hemisphere. Sorry.
What is your refund policy?
Because this is a digital product and you get immediate access to a large resource library this program is non-refundable. If you are unsure of whether or not it is the right program for you please reach out before purchasing as I am always happy to answer questions about the course.
How much time will the course take each month?
Each month you will get a new lesson full of goodies that you can choose to enjoy in your own time. There is absolutely no pressure to do any kind of coursework or keep up to anyone else's rhythm. The live workshops are 90 minutes long but will also be recorded if you can not make them live so you can fit them into your own schedule. The invitation with this material is to use each lesson to inspire your own home practice and personal rituals each month. That is all.
What if I have questions? How can I access support?
If you sign up for the Guided Program you will get access to once-monthly live stream workshops with me via Zoom where you can ask questions in real-time and receive support for your practices. You will also be invited to join a thriving private Facebook group for this course where you can ask questions and connect with others in the group at any time. In addition to this, you can also email me at any time during the year and I will get back to you as soon as I am able.
Scholarships
Scholarships are available to BIPOC, single parents, and those who self-identify as transgender or non- binary and are facing financial hardship. To apply for one of these scholarship spots please email me directly at [email protected] and let me know why you are interested in this program.
What Folks Are Saying About 13 Moons
"13 moons was on my radar for awhile, but I was going to pass because typically it's hard for me to stay engaged with online learning. I'm so glad I joined- Natalie's teaching style made the material so easy to digest- and I found myself looking forward to the new lessons each month. This course has helped me find sacred in the mundane, connect with the nature in my surroundings, and work better through the earths natural rhythms. My young daughters and I took so much delight in experimenting with Natalie's kitchen witch recipes, and I was able to find joy in every season. I could go on and on but I will end it by saying I highly recommend this course to anyone, and will continue to participate as long as it's offered."
~ Krystal Horton
---
"I love Natalie Rousseau's 13 Moons program so much. I have taken it twice and am looking forward to taking it again this year. This program taught me about seasonal shifts and wellness and I have incorporated many of Natalie's kitchen witching recipes into my life. Last summer I grew medicinal plants so that I could make salves and teas directly from my own plants, which has been a wonderfully nourishing and satisfying experience. Now everyone in my life receives homemade apothecary gifts! As a yoga teacher I have gained wisdom and knowledge to inspire my teaching. Natalie is gracious, loving, kind, and fun. My life and health would be very different if not for her wisdom, sharing, and inspiration."
~ Kassandra Morrison
---
"I have had the blessing of taking several of Natalie's online programs over the past 3 years. I can truly say that my personal living yoga practice has deepened immensely because of the teachings that I have received through her offerings. Natalie's depth of knowledge is seamlessly woven into her personal connection to all of her teachings, and it shines through in every word she utters. I cannot recommend her 13 Moons Circle enough, it is well-organized, thought provoking, soul-connecting and has made me more aligned to the rhythms of nature. Natalie is a modern guru who emanates light, she's the real deal!"
~Andrea Clark
---
"Thirteen Moons reawakened me to something in myself I had let slumber for far too long. I joined this course because I was looking for a way to bring some ritual and connection in to my life but it really became so much more. It woke the witch. I remembered that I love to brew potions. I remembered that I love to learn about plants and listen to what they have to teach us. This course really (re)ignited my passion for intuitive ways of knowing, healing, and living. It helped me to start to build a path for myself that supports me in living a life with a chronic condition that is no longer as debilitating as it once was because I felt energized by what I was learning and creating and empowered to learn more. I would absolutely recommend this course (and have) to anyone but especially women who feel the call to return to the rhythms of our history as wise women, as healers, as keepers of the 'sacred fire' - this course will offer you something transformative. I guarantee it!"
~ Delanie Dyck
---
"The Thirteen Moons program has provided an incredibly empowering and grounding presence in my life over the last two years! This learning and subsequent growth throughout the turning of the wheel has shaped me in ways I never could have imagined. Sharing this generous wealth of knowledge with the beautiful community of like-minded women Natalie has gathered is something I will continue to cherish. If you are questioning whether or not you can afford the funds or time to do this course: make it happen. Pick away at the bits that serve you best as you're able. You can't afford not to. You deserve this giant step towards finding your true being."
~ Corinne Fordham
---
"The 13 Moons course is literally changing my life - profoundly, in several ways. When I registered to it, I had absolutely no expectations. I was simply curious and desired to learn a little more about nature wisdom while deepening my practice of yoga. But as soon as I dived into the wonderful world of Natalie, I discovered all the richness and potential of this outstanding program and I became hooked! Natalie's approach is unique: rigorous, well structured, comprehensive and extremely well documented, and at the same time super friendly, sensitive, accessible and human. Every month, I can't wait to watch her videos/recordings and do the yoga sequences she suggests. But more importantly, I have integrated in my daily life many small rituals, self-care routines and yoga/meditation practices that are inspired by her teachings. The 13 Moons course is giving me tangible tools to live every day more intentionally, in a way that is more aligned with nature and with my true self - with more authenticity, more magic, more beauty, more poetry. I am so grateful for being one of Nathalie's moon students!"
~ Émilie Jean-Ruel

---
"I have participated in Natalie's 13 Moons class for the first and second cycle. I have enjoyed the rich and thorough information included with each moon season, i.e. the ancient stories, yoga lesson videos, kitchen witch recipes, tarot readings, Facebook Q&A's, overall details and aspects of each specific moon. Natalie creatively weaves the lessons together, while uniquely and beautiful holding sacred space for the group. It has felt like a self care gift to myself each month. I highly recommend this course for all fellow moon sisters who want to connect to the ebb and flow of the moon cycles, for those women who want to connect more deeply to there intuition and inner being, and for those who love and crave all things magical. The 13 Moons group is a collective of spiritual and supportive women across the globe with a grounded and loving teacher who provides a safe space to learn and grow."
~ Jodi Plaia
---
"Participating in 13 Moons for the full wheel has truly awoken my inner witch! Taking the program coincided with my moving from the mountains of the Pacific Northwest to the coast, where I feel even more deeply connected to the Earth and nature's rhythms. The wisdom Natalie so passionately shares greatly enhanced this - it felt as if I were seeing the world anew! The weaving together of moon magic, herbal medicine, tarot, personal ritual and more made for a full and rich year of inner discovery and enhanced connection to the natural world. Highly recommended for anyone seeking a deeper connection to themselves and the planet we live on."

~ Emma Bashford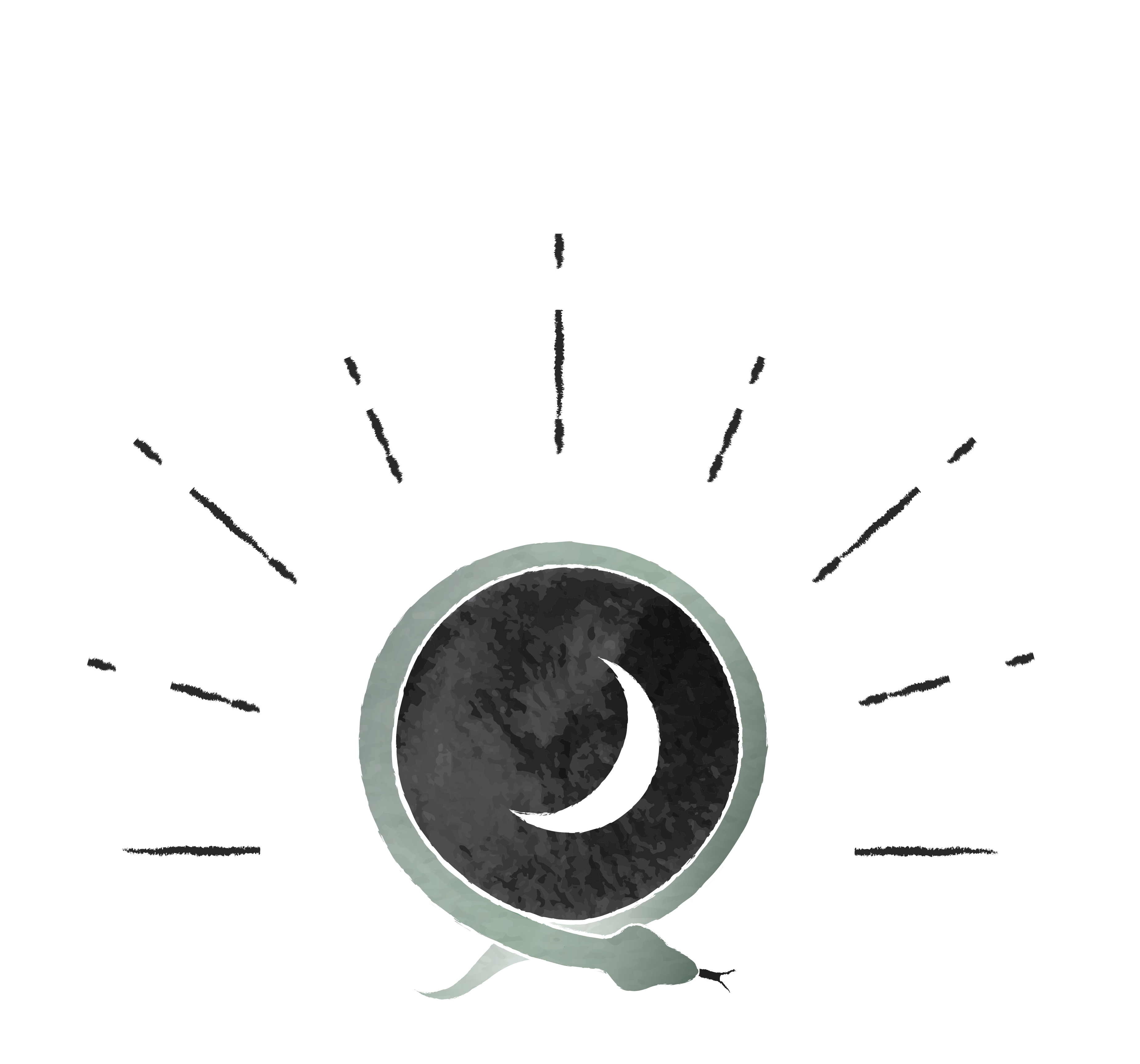 Sign Up to Be Notified for the Spring 2021 Cycle
My life has been powerfully enriched by all the moments I have spent in circles of learning with others of like mind and while I wish we could all gather together in physical space each month I know how hard that can be with the busy lives that most of us lead.
So this is my offering, a way of creating a greater connection to ourselves, to each other, to the pulse of the seasons, and to the rhythm of the moon. An offering designed to bring more magic to your everyday life.
Join me and my community as we explore nature's rhythms throughout an entire year and deepen our connection to the world around us.

See you inside,