Welcome to The Witches Year, a program I have put together as an invitation to explore the wheel of the year through a magical lens. In this program, I have broken the year into five primary seasons, each of which possesses a very particular mood and each of which will evoke a different approach to creativity, action, ritual, and reflection. The teachings I share in this program are my own, inspired by a lifetime of paying attention to the world around me while immersing myself in the study of various traditions of embodied learning and earth-based wisdom

Who Am I?
I'm Natalie, I identify as a woman, a witch, a mother, a student, and a storyteller. I am passionate about learning and have devoted my life to the study and practice of yoga, meditation, traditional wellness systems and earth centred medicine. I value conversation, community, and curiosity. I believe in the power of personal practice as a means of reclaiming our inherent wisdom and love nothing more than to support and witness others as they walk their own path of remembrance.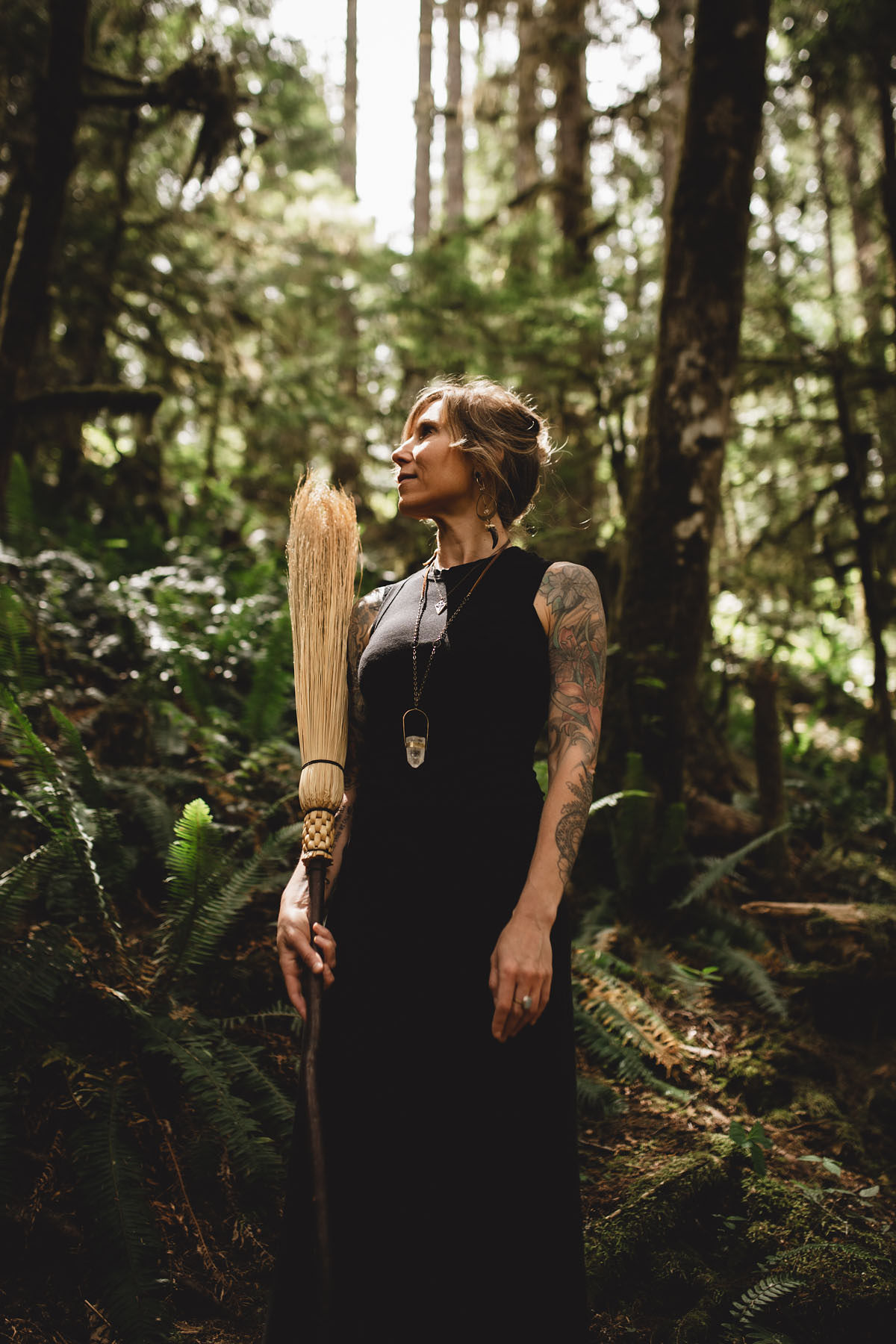 How Does This Course Work?
The Witches Year is broken into five primary seasons, which will be introduced over the year as five separate lessons. In each season, we explore different themes, each of which will help us to reclaim the full spectrum of our innate magical abilities.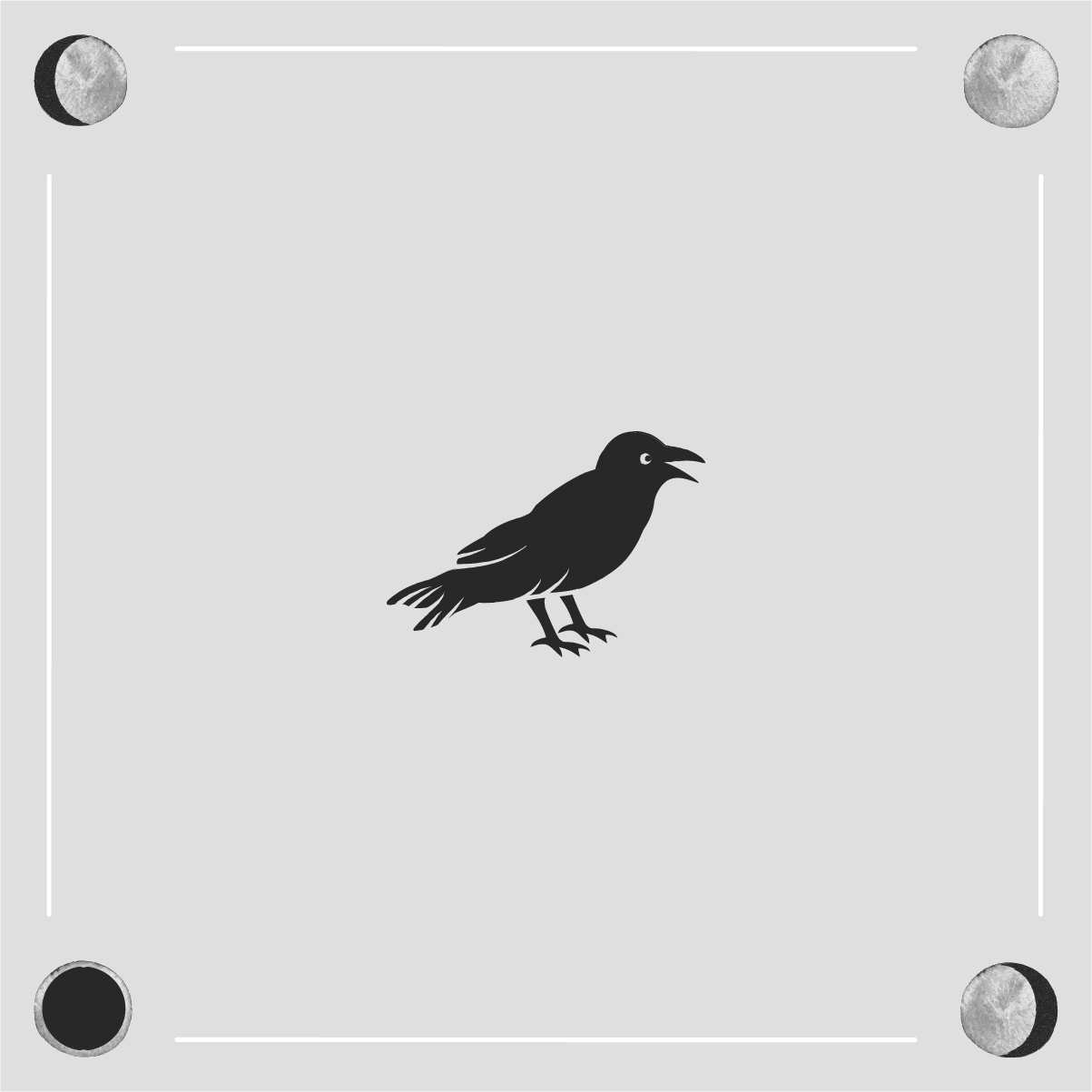 This is where The Witches Year begins, in the darkness that falls between Samhain (Oct 31st) and Yule (Dec 21st). Together we will explore this potent season of the year as an invitation to lean into the shadow, strengthening our ability to see in the dark. This is a time when the veils between past and present can blur, giving us access to ancestral forms of knowing and a bone-deep quality of wisdom.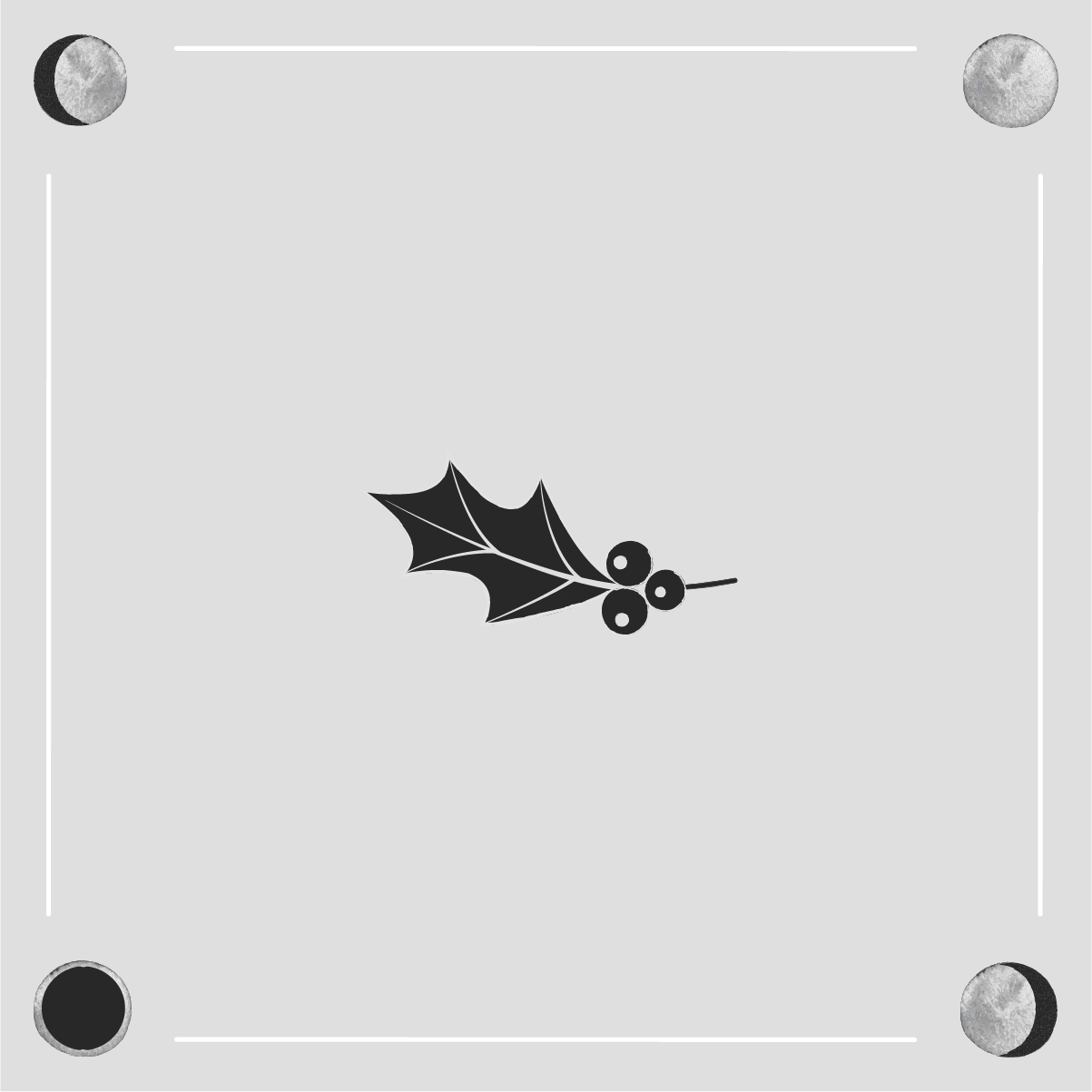 The season of Deep Winter is a short one, taking us from the conception point of the solar year Dec 21st (Yule), through to the quickening time of Imbolc (Feb 1st). This is a season of rest, receptivity, and quiet dreaming, a time when our magic begins to stir deep below the surface drawing us gently into a new cycle of waxing light. Our focus in this season will be on learning how to listen with our whole being.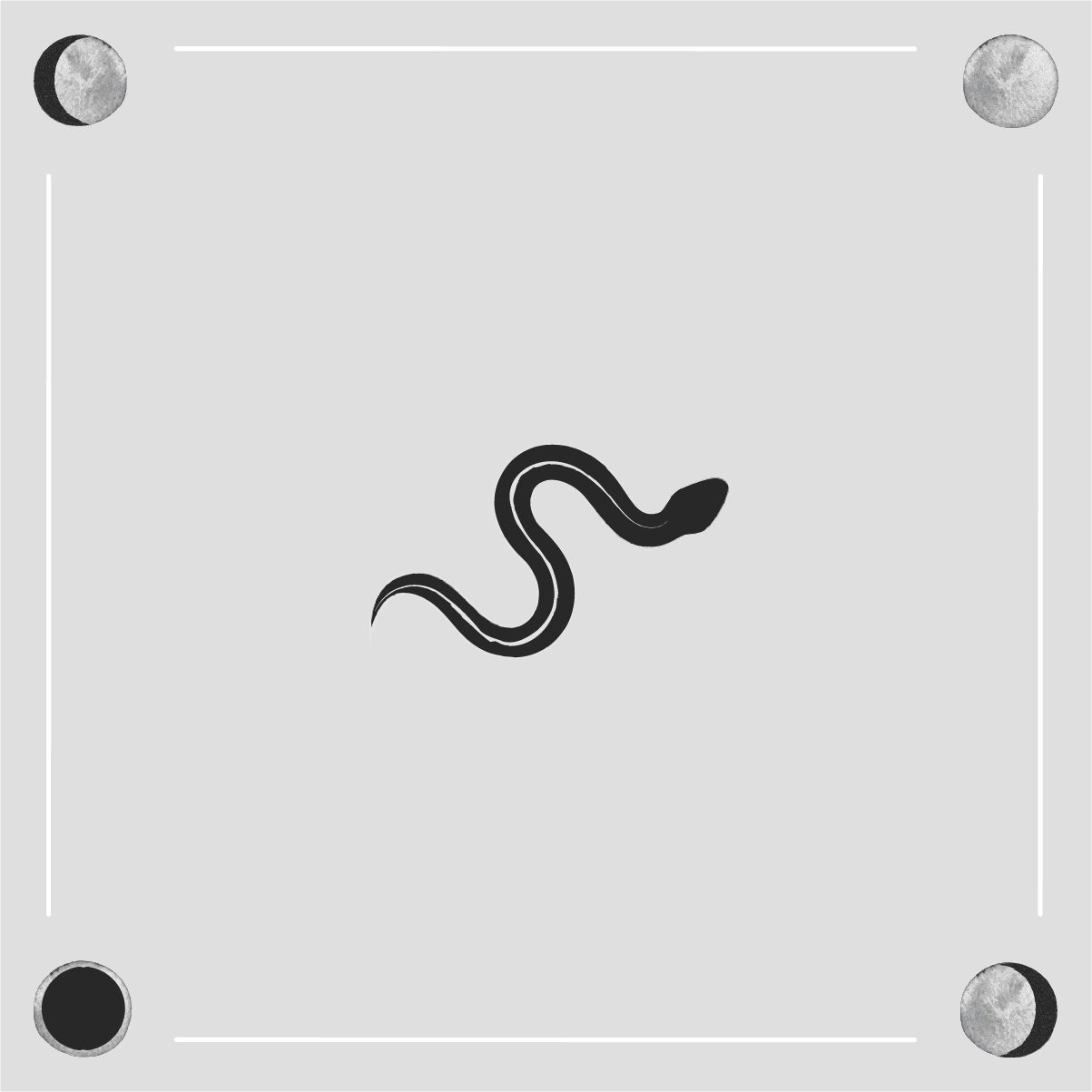 The season of Spring Fire falls between Imbolc (Feb 1st) and Beltane (May 1st). This is a time when our magical work begins to turn us outwards, towards the life we are creating in the present moment. In this season we will stoke the fires of our creativity, awaken the vital energy of our bodies and begin to call our dreams into being, giving them form in the physical world of our daily lives.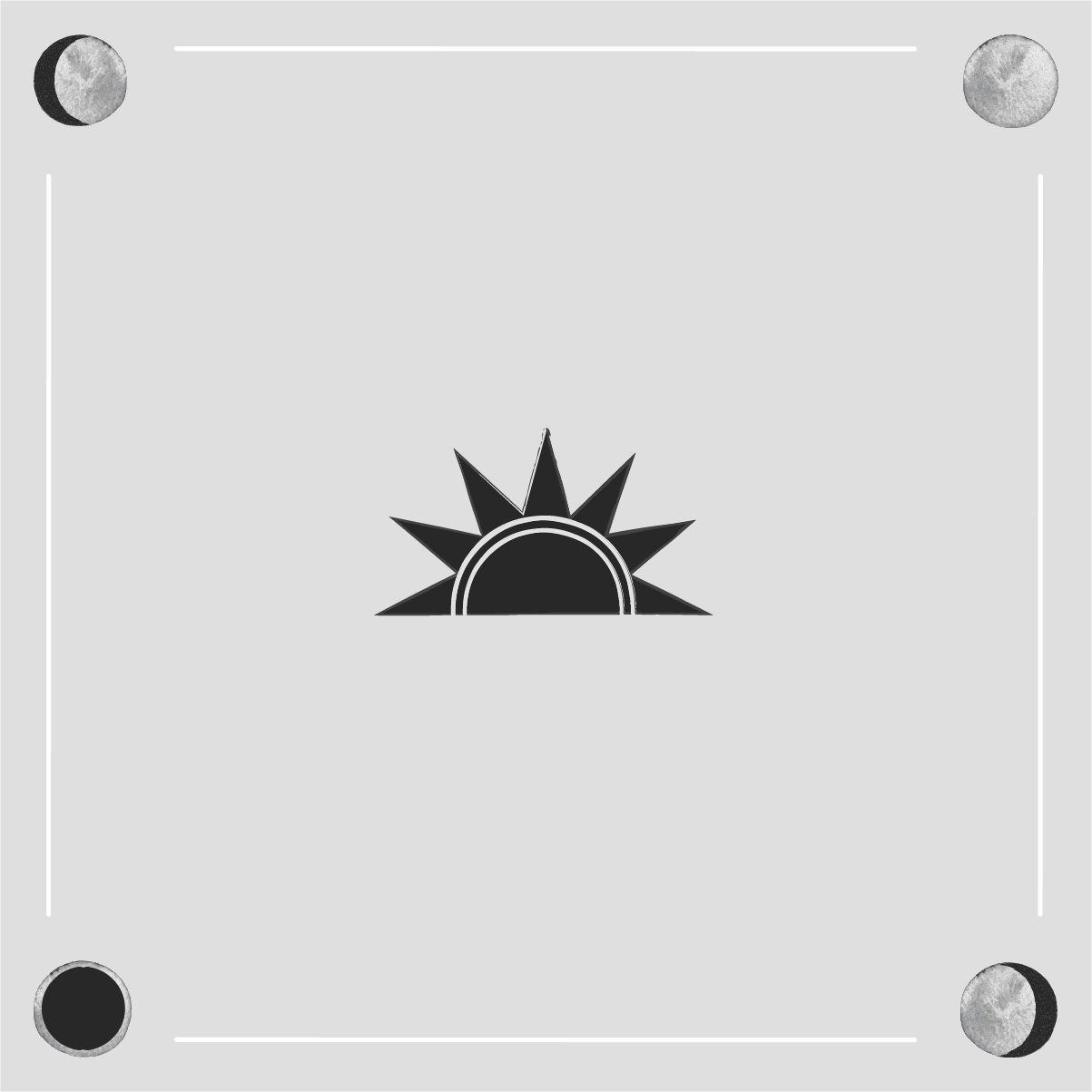 The season of High Summer carries us through the blooming time of Beltane (May 1st) through to the first harvest of Lughnasadh (Aug 1st). This is a season of heightened beauty and sensuality, a time when the tides of life run high. In this season, we will work our magic by leaning into relationships. We will use our bodies and our senses as gateways into greater intimacy with the living world around us so that we may re-learn the ways of generosity and reciprocity.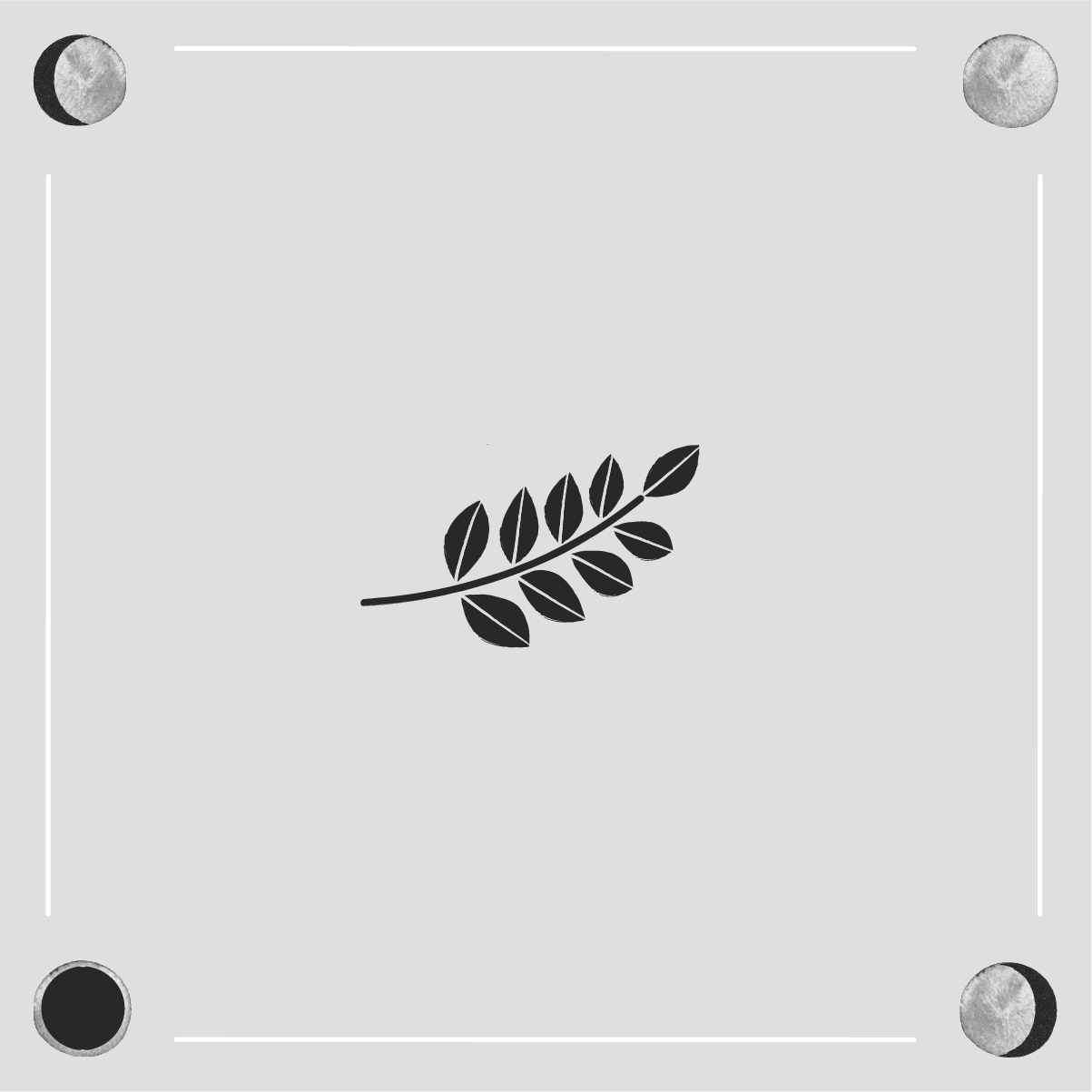 The final season of Autumn Harvest is one in which we acknowledge the precious impermanence of life. As the solar year begins to wane and the golden light of summer casts longer shadows on the earth we will begin the work of the inner harvest, separating the grain from the chaff so we may remember what is most true. This season runs from Lughnasadh (Aug 1st) to Samhain (Oct 31st) and completes the circle of The Witches Year.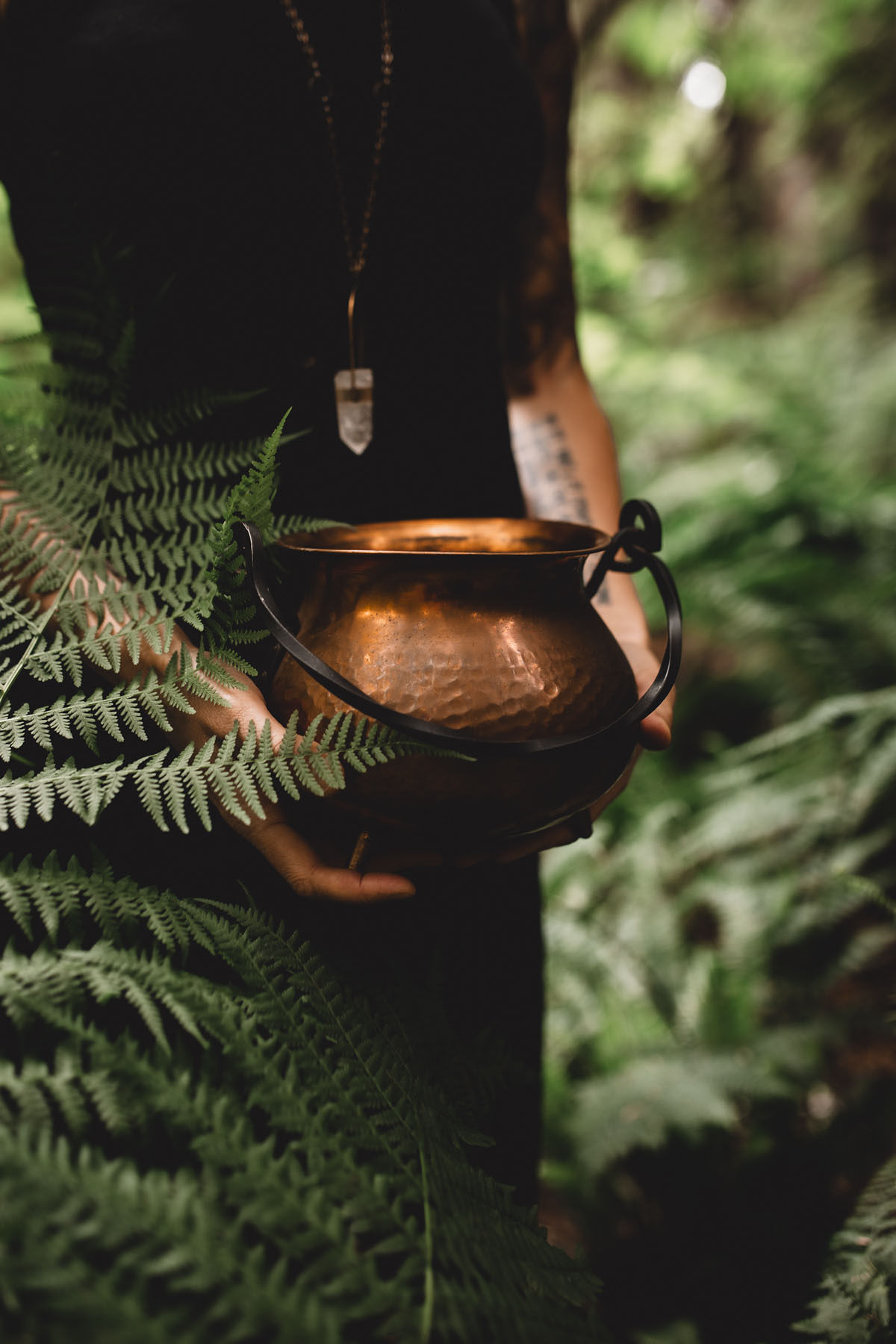 What Will I Learn In This Course?
This is not a witchcraft 101 course, and by that, I mean, I will not be teaching you how to be a witch by my own definition. I don't teach in that way because I don't believe anyone can teach you how to be a witch. I also believe that there is a larger conversation to be had here, one that I will invite you to explore with me through the course of an entire year.
I believe the archetype of the witch lives in you already. It lives in each of us, and we can bring it to life if we choose to engage it. That means that I also won't be telling you how to work your magic in this course either, because I believe that each of us has a unique way of doing that and I am way more interested in helping you to discover that for yourself.
My intention with this program is to create a space where we can explore a few primary topics and engage in experiential practices that support self-discovery. The larger topics we explore in this program are -
Who is a witch, and what is my personal relationship to this archetype?
How do the rhythms of the seasons express themselves in my own life?
What is my relationship with the land upon which I live?
How can I nourish my intuition and come to trust my own inner knowing?
Who are my other-than-human allies, and how can I nourish my relationship with these beings?
What kind of magic do I work most naturally, and how can I empower these practices for myself?

With each magical season of the year, a new lesson will be released. These lessons are housed on Teachable and will include

a video + audio presentation about the current magical season and its core teachings
a video + audio presentation introducing you to the primary archetypes & symbols for the season
a video + audio presentation on the topic of herbal allies and seasonal wellness- you will be introduced to five different herbal allies with each season of The Witches Year
kitchen witch recipes to inspire your own seasonal medicine making practice
suggestions for yogic practices that can help you align with the energy of the season
a ritual example and ideas for personal ritual appropriate to that season
a tarot spread (or two) and journal prompts for the season
Supportive PDF handouts for easy reference
a suggested reading list for each season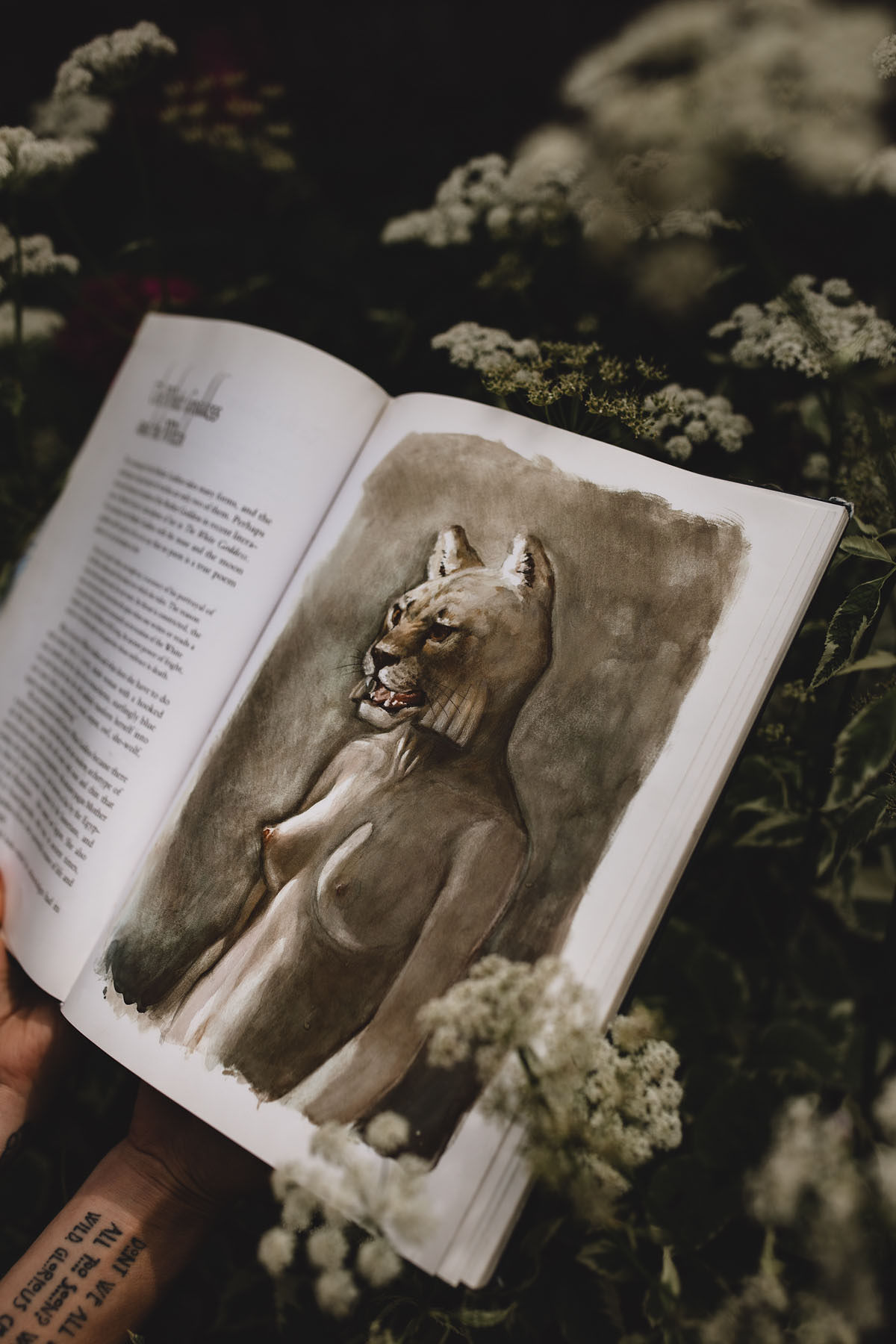 Additional Resources
You will also get access to several other supportive resources for learning, inspiration and community connection, including -
pre-recorded videos on the topic of herbal medicine making
a long list of suggested books related to the topics we are covering in the program
a monthly 90-minute live stream workshop on Zoom, which will also be recorded
invitation to a private Facebook forum where you can connect with the community

What Students Are Saying
"The only thing I didn't like about The Witches Year was when it ended. It was a beautiful, enriching journey that nourished me on so many different levels. Highly, highly recommended!"
— Anna Dupas
---
"The Witches Year was truly a gift of a program and I cannot recommend it enough. The lessons were so skillfully crafted that they supported me to fully appreciate the beauty in every season, even the ones I had historically dreaded. By combining mythology, seasonal wisdom, herbal medicines, and simple ritual, the program has offered me knowledge and practices I will use for many years to come. Natalie creates a sacred space in the program for anyone interested in nourishing their inner witch."
— Leslie Wilkin
---
"The Witches Year is an engaging and cozy space in the online world. Natalie is a masterful teacher who has devoted so much time into research and absorption of nutrient dense material. Her intriguing content breathes life into the rich remembrance of ancient rhythms and energy shifts that dance with the elemental & seasonal changes. I have enjoyed Natalie's offerings for many years and appreciate the opportunity to continue doing so."
— Christy Greenwood

Frequently Asked Questions
When does the course start and finish?
The Witches Year begins on Oct 31st 2023 and finishes in late October 2024
Do I need to identify as a witch to take this course?
Absolutely not. The witch is an archetype that has deep and personal meaning to me, which is why I work with it, but it is not a label or identity that I expect others to take on. However, if you are intrigued by this archetype, we will explore it in various ways to come to know it more fully for yourself.
Is this course for women only?
This course is open to all beings—no matter where you sit on the gender spectrum, and no matter how you self-identify. Everyone is welcome.
How much time do I need to put into this course?
This course is delivered in five different lessons over the course of an entire year. Each lesson will have a number of short videos, audio presentations and suggested practices to explore. There will also be a live stream workshop each month you will be invited to join, but the amount of time you choose to put into this program will be entirely up to you. You will not be pressured by me to complete anything by a specific time. This is not a certification program, and everyone will engage with it slightly differently. This program is meant to inspire you to weave more magic into your daily life.
What if I have questions? How do I access support?
You can always reach me by email once you sign up, and we have a private Facebook forum where you can ask questions of our community. Once a month, I will host a live stream workshop on Zoom so you can connect with me in real-time.
Is this a yoga course?
No, it is not. I will share suggestions for yogic sadhana in this program, encouraging you to consider how you practise yoga each season, but you do not need to be a yoga practitioner to take this course. Yoga is a tool that I use, and many of the folks in my community enjoy it, which is why I talk about it, but you do not need to engage with that part of the program if it is not of interest to you. Please note I will not be teaching folks how to practice yoga in this course; rather, I will be offering insight into how you can work with your existing practice in a way that reflects the energy of each magical season we explore.
I have never worked with tarot or herbalism before, does this matter?
Like the yogic sadhana portion of this course, anything related to tarot or herbalism is optional. I will invite you to explore all of these tools, but nothing is expected of you. I will encourage you to engage with the practices or teachings that intrigue you most, leaving everything else on the table as you desire. Those new to tarot and kitchen herbalism are welcome and encouraged to join.
I live in the Southern Hemisphere. Will this course work for me?
Though you experience the same wheel of the year as those in the Northern Hemisphere, our seasons oppose each other, making things tricky. I live and teach in the Northern Hemisphere, which means my teachings are rooted in the changing landscapes of my environment and will not reflect what is happening for you at the same time. You are still welcome to purchase this program, of course, as long as you understand, I will not be sharing teachings applicable to the Southern Hemisphere while we undertake our journey through the year. Everything in the course can be downloaded, and you can revisit the seasons as they apply to you.
What is your refund policy?
Because this is a digital product and you get immediate access to a large resource library, this program is non-refundable. If you are unsure whether it is the right program for you, please reach out before purchasing, as I am always happy to answer questions about the course.
Scholarships
Scholarship options are available for single parents, BIPOC, transgender or non-binary folks who are facing financial hardship. To apply for one of these scholarship spots, please email me directly at [email protected]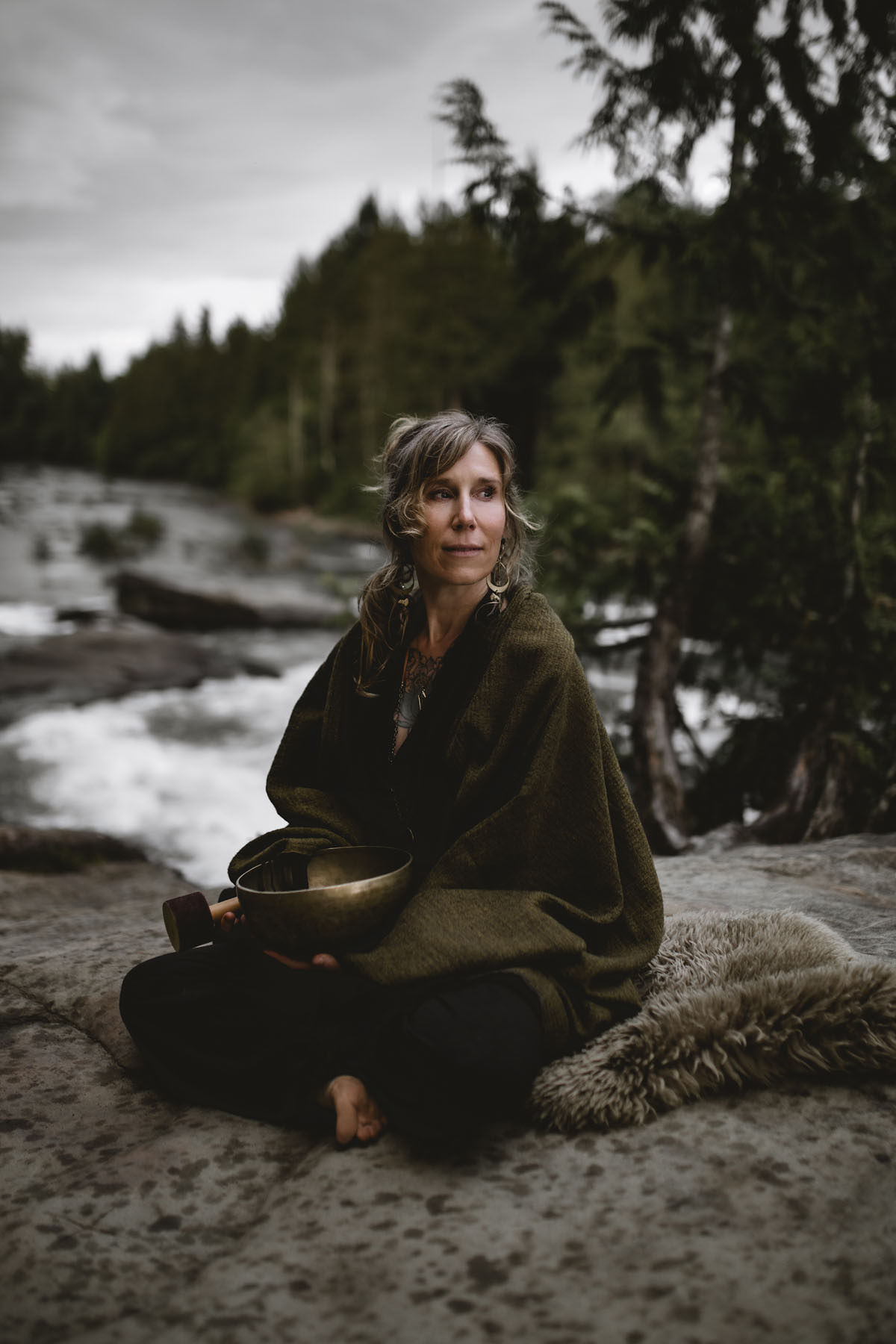 Registration Closed Until October 2024
If this course sparks curiosity in your heart, I hope that you will join me. The Witches Year reflects my own practices of seasonal magic, but it is also a community, an online space where we can gather in conversation and learn from each other.
— Natalie